Administrative Fellowship
HOPCo offers a unique and comprehensive one-year administrative fellowship program within one of the recognized national leaders in musculoskeletal value-based health outcomes, health system service line and physician practice management.
Fellows will receive broad exposure to the breadth of HOPCo's musculoskeletal integrated delivery system and increase their understanding of management in a dynamic healthcare setting through close participation in a wide variety of meaningful projects, interdisciplinary meetings, and other professional growth opportunities.
Fellows will work closely with nationally recognized leaders and experts in clinical care delivery, medical economics, finance, operational management, business development, market intelligence and many more. The hands-on fellowship curriculum fosters enthusiastic engagement from each Fellow given the breadth of HOPCo's platform.
These experiences are gained in a variety of settings including the corporate offices, health systems, clinical settings, and other services within our healthcare and medical economics platforms.  This unique integration of experiences provides unrivaled exposure to the full spectrum of value-based care delivery programs.  Throughout the intensive Fellowship year, Fellows will have the opportunity to contribute and refine their skills, abilities, and talents to major projects and initiatives that impact our business, the lives of patients and the future of healthcare.
Current and Past Projects
Developed Joint Commission and DNV orthopedic and spine certification gap analysis tool
Crafted an infographic and conducted an exhaustive system walkthrough for HOPCo digital
Assisted with the development of a specialty hospital's employee self-assessments and developed strategies to increase

participation amongst employees

Create and lead consumer sentiment survey for health system partner to determine brand position, market share, and opportunities for geographic expansion
Partnered with Chief Transformation Officer in developing literature reviews and academic research papers on orthopedics and value-based care
Executed service line transformation for orthopedics and musculoskeletal care across a 5-hospital health system including strategic and marketing initiatives
Spearheaded roll-out of a musculoskeletal-specific patient engagement platform across partnering health systems and hospitals
Designed clinic staffing model for 1500+ employees across 50+ clinics nationwide
Produced ROI analysis of discharge lounge for eligible patients
Lead annual KPI review for six-hospital health system
Developed strategic competitive analysis for business development opportunity
Conducted weekly MSK market intelligence report for HOPCo executives
Coordinated patient education course based on clinical best practices for total joint replacement
Utilizing business intelligence tools created OR and block utilization dashboard for hospital systems across the nation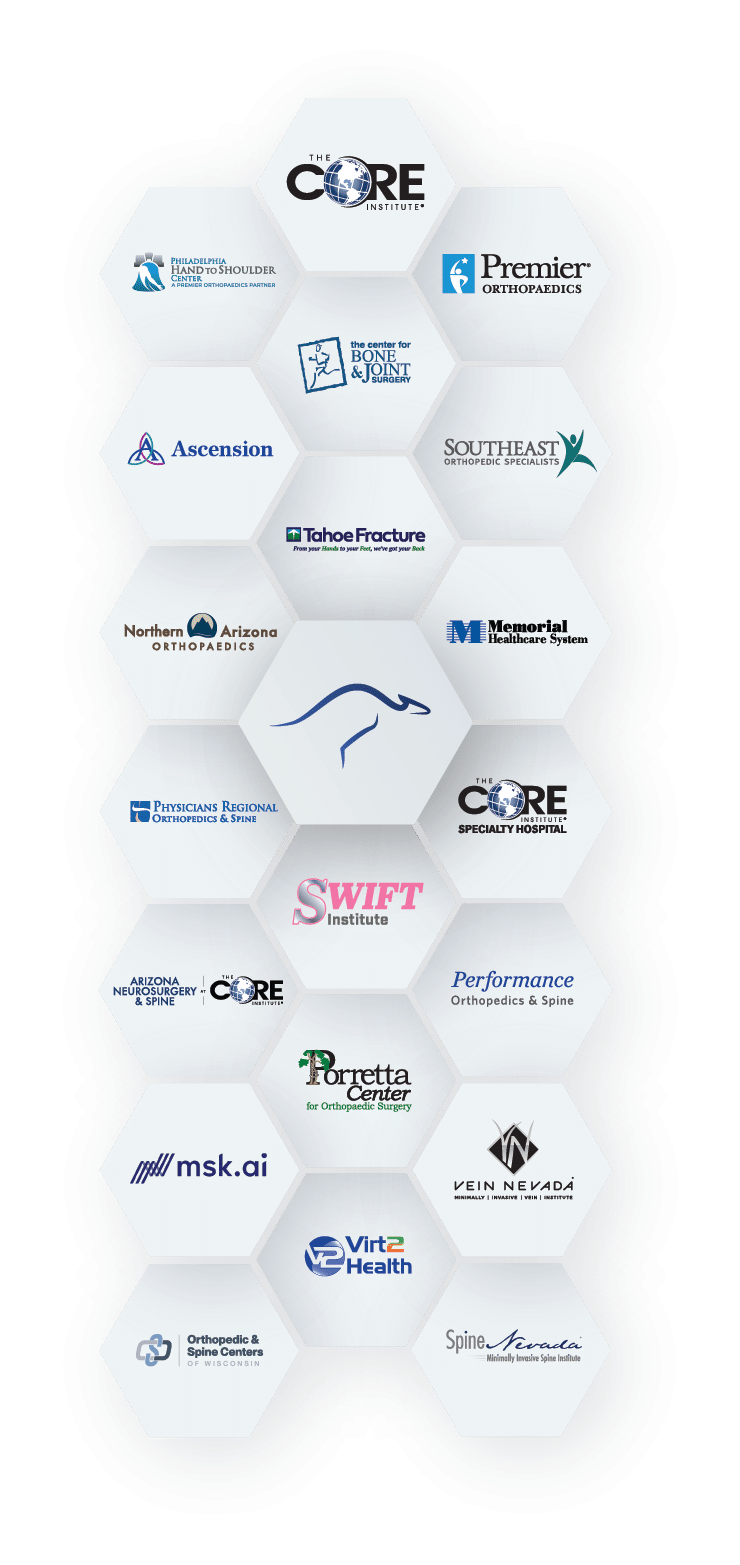 Provide a proven bridge from academia to practice
Expose talented individuals to the philosophy, mission and values of HOPCo

Create pipeline of future HOPCo leaders and executive
The fellowship is a one-year program beginning in midsummer
A competitive salary and relocation bonus is provided
HOPCo pays for the Fellow to attend one instructional conference during their tenure
Resume

Statement of purpose addressing the applicant's career goals, professional interests, and objectives during the fellowship (One-page single spaced)

Unofficial graduate school transcript
Two Letters of Recommendation: One must be an academic reference and one a professional reference
NOTE: When submitting application materials, please merge all documents into one PDF file in order of resume, statement of purpose, unofficial transcripts, letter of recommendation. Upload this as one file within the application
Master of Healthcare Administration (MHA) or equivalent degree by start date
US. citizens or permanent residents. HOPCo is unable to sponsor work visas
Application Open: August 1, 2023
Application Deadline: October 13, 2023
First round interviews: Late October
Second round interviews: Early November
Final Selection: Early November
Wednesday, August 16 at 10:00 a.m. AZ (1:00 p.m. Eastern)
Monday, September 18 at 1:00 p.m. AZ (4:00 p.m. Eastern)
Friday, October 6 at 8:30 a.m. AZ (11:30 a.m. Eastern)
Stockton Larsen
George Washington University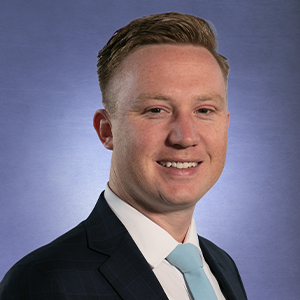 Tyler Devenport
University of North Carolina, Chapel Hill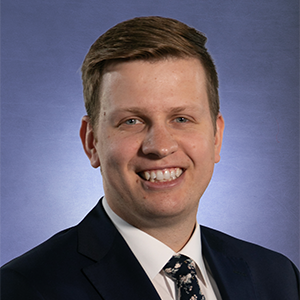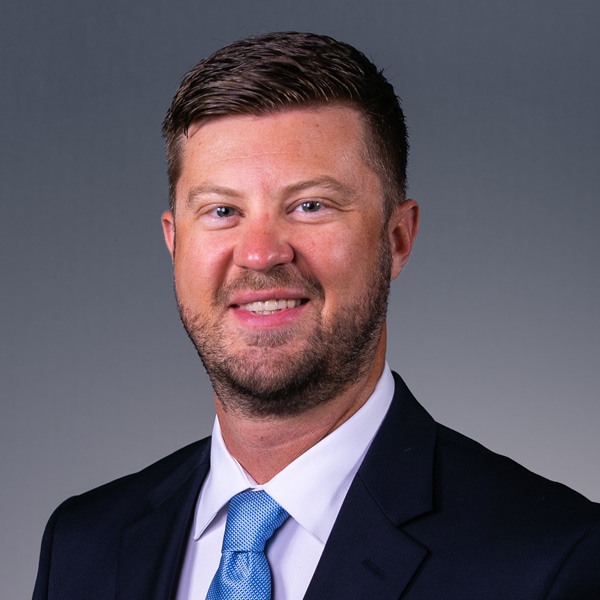 Mike McEachen
Executive Vice President, Market Transformation
Mike McEachen is HOPCo's Executive Vice President of Market Transformation, overseeing Hospital Analytics, Service Line Management, and Specialty Hospital Operations. Mike previously served with HOPCo as the Business Development Director for the Banner Core Center for Orthopedics in Phoenix.  Mike recently rejoined HOPCo in September 2020 following a leadership role with Tenet Healthcare as the Chief Strategy Officer for East Cooper Medical Center in Mt. Pleasant, South Carolina.
Mike is a Doctor of Physical Therapy with degrees in Exercise Science and Chemistry from Northern Arizona University in Flagstaff.  Mike was a clinical Physical Therapist as well as an administrator in outpatient orthopedics prior to his transition to hospital-based leadership. Mike has significant experience in all aspects of orthopedic patient care, hospital operations, health care analytics, and industry related business development.
Mike enjoys staying active in the outdoors by skiing, paddle boarding, hiking, and golfing. Mike lives with his wife Nora, daughter Maya and son Fynn in Charleston, South Carolina.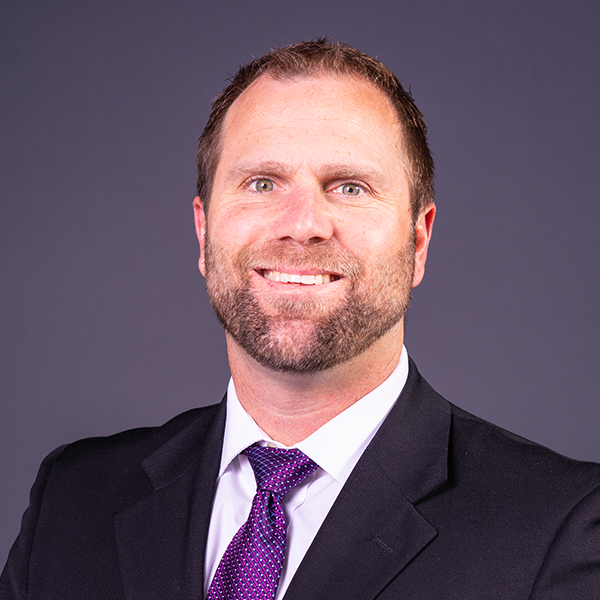 Kevin Buman
Senior Vice President, Integration & Analytics 
Kevin Buman serves as the primary preceptor for the Administrative Fellows at HOPCo, guiding and mentoring the next generation of healthcare leaders. Kevin is HOPCo's Senior Vice President of Health System Integration and Analytics. He currently leads and manages multiple teams that perform health market transformation initiatives for hospital systems across the country.
Kevin received his MBA from Utah State University in Logan, Utah, and has spent his entire career in the healthcare space. Before joining HOPCo, Kevin has been a part of several leading healthcare organizations such as Intermountain Healthcare, Mayo Clinic, and Arizona State University.  For the last 7+ years, Kevin's focus has been on leading change and improving hospital service line clinical, quality, and operational outcomes.
Kevin is an avid outdoor enthusiast and enjoys time with his family – pursuing long motorcycle rides across the country, completing multiple IRON MAN races, and has hiked the Grand Canyon rim-to-rim trail an astonishing 14 times. Kevin resides with his family in Phoenix, Arizona.
Get In Touch
If you are ready to transform your market and grow market share, contact us below to set up an introductory call or in-person meeting.