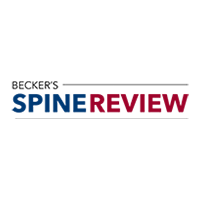 HOPCo Grows to a $1B Venture
This article originally appeared in Becker's Healthcare on October 27, 2023.
The annual revenue of Phoenix-based orthopedic management company HOPCo is approaching $1 billion as it continues to grow nationwide with added physicians, health systems and payers, according to an Oct. 26 report from the Phoenix Business Journal.
The company has doubled its size every year for the last five years, according to Chair and CEO David Jacofsky, MD.
HOPCo now has partnerships in 34 states and employs nearly 5,000 employees throughout the U.S., as well as an office in London.
In August, HOPCo established a joint venture, HOPCo Network Solutions, with Florida-based Provider Network Solutions.
It is also looking to launch in additional states, including Pennsylvania and Nevada. In September, its Arizona-based clinically integrated network, the HOPCo Specialty Care Network, earned URAC accreditation, making it the only specialty care URAC-accredited CIN in the country.