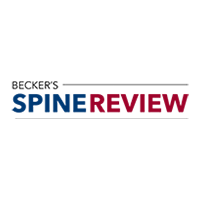 How Spine Surgery Competition is Evolving by Market?
Dr. Ali Araghi of The CORE Institute Responds
This article originally appeared in Becker's Spine Review on October 26, 2022
Big players expanding into new territories, the expansion of telemedicine and patients increasingly demanding more convenient access to care are some of the major trends affecting competition among spine practices.
Eight spine surgeons from independent practices and health systems across seven states, including New York, Arizona and California, discuss how competition is changing in their market and what they expect for the future.
Ask Spine Surgeons is a weekly series of questions posed to spine surgeons around the country about clinical, business and policy issues affecting spine care. Becker's invites all spine surgeon and specialist responses.
Question: How has competition evolved in your market over the last three years? What are you expecting in the future?
Ali Araghi, DO, The CORE Institute (Phoenix): Over the last several years, we have seen the competitive landscape change in several ways. Phoenix has grown exponentially in recent years, and with that has come a rise in competition for patients, who are now more consumer-centric and looking for providers based on convenience, access and quality. Fortunately, over the last 15 years, we have established a reputation throughout Phoenix as providing high-quality care, easy access and superior outcomes. Patients from around the country are coming to us based on this reputation and Ranking Arizona has recognized us as the  No. 1 orthopedic practice for 10 years in a row, which is a tremendous honor.
From the payer and health system perspective, the most significant change has been the push for physicians to assume more financial risk on outcomes. As a HOPCo-managed company, we have been at the forefront of value-based care for over a decade and have successfully navigated the shift to more value-based models. Where many practices see hospitals and payers as competitors, our approach has been to align these stakeholders and create more advanced models, such as clinically integrated networks and true population health programs.  These programs are more sustainable and have been proven to bend the cost curve for musculoskeletal care while simultaneously improving patient outcomes. This model has been successful not only here in Phoenix but on a national scale as well, as HOPCo has partnered with musculoskeletal practices and health system service lines across the country and replicated the success we have seen in Phoenix.
Overall, I see more competition on the horizon. The path to success is getting better at managing your risk by improving outcomes; otherwise, there will be financial accountability for complications and inefficiencies.