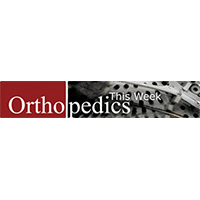 Introducing Northeast Florida's Largest MSK Care Network
This article originally appeared in Orthopedics This Week on November 11, 2021
St. Augustine, Florida-based Orthopaedic Associates of St. Augustine has announced a partnership with Jacksonville, Florida-based Southeast Orthopedic Specialists and Phoenix, Arizona-based Healthcare Outcomes Performance Company (HOPCo) to form Northeast Florida's largest musculoskeletal (MSK) care network.
Orthopaedic Associates of St. Augustine provides orthopedic care, including sports medicine and physical therapy, to Northeast Florida patients from two locations. Its six physicians are all fellowship trained and focus on treating MSK injuries and disorders.
At the beginning of 2022, Orthopaedic Associates of St. Augustine will take on Southeast Orthopedic Specialists name and branding. According to the press release, the partnership "creates a multi-specialty musculoskeletal care platform with more than 100 providers serving patients throughout Northeast Florida and Southeast Georgia."
HOPCo is a healthcare management company. It provides comprehensive management for numerous specialties including orthopedics, spine, hand, and pain management. During the past decade, HOPCo has been expanding throughout the country via partnerships.
OTW spoke with HOPCo President and Chief Transformation Officer Wael Barsoum, M.D. about HOPCo's continued expansion plans. Dr. Barsoum told OTW, "In 2022, HOPCo will remain laser-focused on our goal of leading the transition to value-based care in the MSK space. We achieve this by partnering with forward-thinking physician groups, health systems and payors throughout the country."
Dr. Barsoum continued, "We have seen significant growth in 2021, not only in Florida but also on a national level. This year we have expanded into Nevada by aligning Spine Nevada and Tahoe Fracture, which created the largest integrated MSK platform in the state of Nevada. Later this year, we will also be announcing our expansion into North Carolina via a partnership with a health system in the western part of the state."
Dr. Barsoum also discussed HOPCo's growth plans for Florida with OTW. Dr. Barsoum informed OTW, "Specific to Florida, our growth will continue as we expand our footprint. Earlier this year, we partnered with The Center for Bone & Joint Surgery of the Palm Beaches. We have also expanded our joint venture with Ascension Florida & Gulf Coast into the Florida Panhandle."
Dr. Barsoum continued, "In October, we partnered with Physician Regional Health System, based in Naples. And in keeping with the market-alignment strategies that help drive quality outcomes and value, we also plan to launch a MSK-specific value based care program across Florida in 2022."