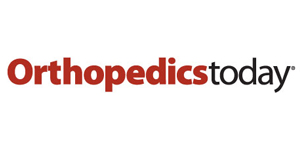 Orthopedists Turn Toward Private Equity for Desired Growth
This article originally appeared in Orthopedics Today on Feb. 6, 2023.  Below are excerpts from that article.
The projected increase in expenditures related to orthopedic care and the shift to ambulatory orthopedic procedures has drawn the attention of investors looking to boost economic value by consolidating practices to orthopedics.
Although physician practice consolidation can also occur through consolidation by hospitals or other orthopedic practices, the published literature has shown an increase in consolidation through private equity-backed acquisitions in the last several years. Between 2004 and 2019, Venkat Boddapati, MD, and colleagues found 41 orthopedic practices and surgeon groups were acquired by 34 private equity and other investment firms. In addition, 70.7% of total transactions during the study period occurred between 2017 and 2019, with a statistically significant upward yearly trend.
Desired growth
One reason for this spike in private equity-based acquisitions in orthopedics may be due to the combination of a desire for growth while maintaining autonomy among orthopedic practices.
Similar cultures
In addition to providing a way to grow while staying autonomous, practices interested in consolidating may search for a group with a similar culture.
"For us, it was always about partnering with an organization that clearly shared our practice's culture, dedication to physician independence and had a proven track record of driving growth and positive change," Jeffrey Malumed, MD, president of Premier Orthopaedics, told Healio about its partnership with Healthcare Outcomes Performance Company (HOPCo).
Malumed noted the consolidation model of HOPCo differs from other companies in that Premier Orthopaedics will not have to engage with new teams due to leadership changes every few years after a transaction.
"HOPCo is committed to our long-term sustainability and growth, and they have not and will not have leadership changes every few years after transactions, which was particularly important for our younger physicians with long careers remaining," Malumed said. "We will still benefit from future and multiple financial transactions, the so-called 'second bites,' just as HOPCo's other physician practice partners have already done, but the key people and teams will remain consistent during our growth with HOPCo."
Daunting change
As with any change in business, Malumed noted undergoing an MSO or private equity transaction presents new concepts and considerations that physicians may not be well versed in and may lead to physicians finding the transaction process daunting.
"Combining that with a large number of physicians with different voices can sometimes lead to increased confusion and even worry," Malumed said.
When speaking with different MSOs, Malumed said that HOPCo understood the complex nature of orthopedic practices, the complex cultural issues and the value of maintaining independence and high clinical quality for patients.
"They also demonstrated clear and logical solutions for every contingency and potential concern, which gave our physicians great confidence in their ability to proactively address such items," he said. "They were part of our team before we even closed the transaction."
Know your partner
When considering a transaction with an MSO or private equity firm, Berend said it may be helpful to have one person in the company designated as the main voice of the group.
Physicians should also validate the success of the company they are considering as a partner, according to Malumed. He said this includes understanding who the partners are going to be, making sure they have solutions for any concerns, that they can lay out and prove that income repair will occur, as well as the path to get there, and understand how the company addresses and solves possible friction points.
"Growth and partnership strategies are now top of mind for many practices. However, the experience and leadership of those who may be promoting partnership opportunities can vary, and it is important to know what resources, with meaningful experience in the musculoskeletal space, the partner can provide, as well as their successes across a variety of situations," Malumed said.