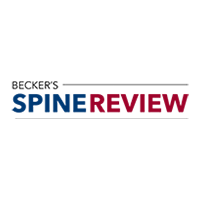 The Role of Private Equity in the Orthopedic Industry
Ask Orthopedic Surgeons is a weekly series of questions posed to surgeons around the country about clinical, business and policy issues affecting orthopedic care.  This article originally appeared in Becker's Spine Review on February 17, 2023.
Wael Barsoum, MD. President and Chief Transformation Officer at Healthcare Outcomes Performance Co.: Private equity transactions within the orthopedic space have grown significantly over the last several years, and there are currently more than 30 different firms with investments in orthopedic practices. The primary driver for orthopedic practices to solicit outside funding, such as private equity, is to utilize that investment as a mechanism for growth. While this can be an effective approach for practices with an existing growth strategy and infrastructure to do so, it should not be substituted for an actual strategy for growth. Private equity can provide capital, but orthopedic practice leaders should also seek to understand if the transaction being contemplated is likely to provide the operational infrastructure and leadership needed to increase practice efficiencies, align practice components around reliable data and meaningful analytics, reduce overhead, sustainably grow market share and enhance the patient experience. The "cultural fit" of the physicians with the investing organization in consideration should be a critical item to explore to ensure both short- and long-term goals are aligned with all members of the practice.
Practices exploring options for growth should evaluate the models that have been successful for similar-sized practices with a similar vision of future opportunities. In some instances, practices may find that a strategic partnership combined with an investment offers a wider array of benefits than just a financial investment alone. Such partnerships can provide infrastructure, experience and technologies that accelerate growth and sustainability.