Integrated Healthcare IT
and Data Analytics Platform
Does your practice have real-time performance, operations, cost and outcomes data?
HOPCo's partnered practices do!
HOPCo has built a comprehensive Healthcare IT and Data Analytics platform, known as Virt2 Health, that integrates data from a variety of sources (clinical practice data, payor claims, facilities performance data, quality metrics, financial data, etc.) and overlays robust business intelligence capabilities so actionable information is available directly to your teams.
Convert Data Into Decisions
HOPCo's partnered practices leverage our secure IT infrastructure for real-time decision making on practice throughput, leading quality indicators, financial performance and market growth opportunities. Our in-house teams of software engineers, analysts, IT security experts, and network managers have customized data intake and reporting to best accommodate the needs of busy orthopedic practices.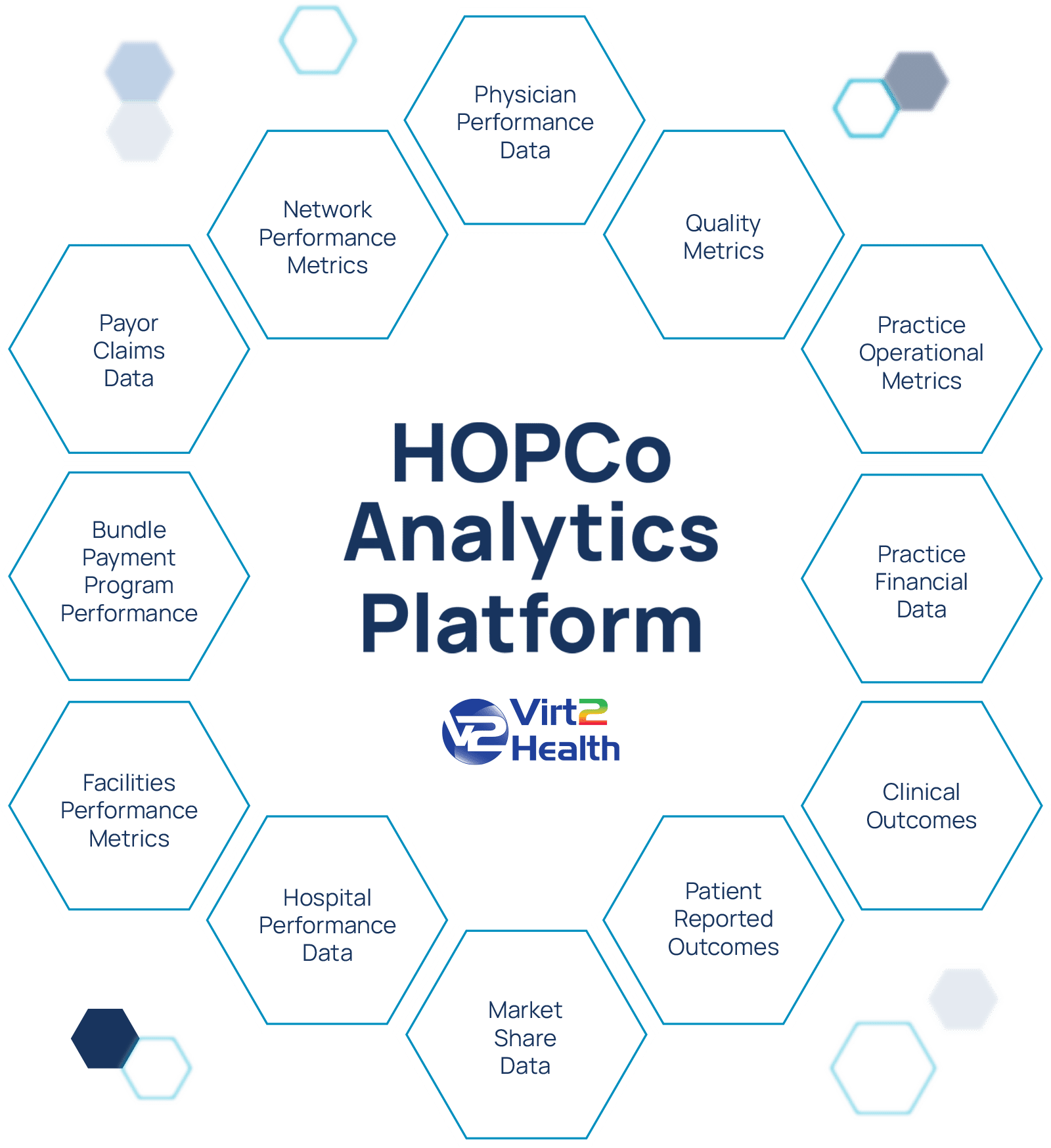 Improved Visibility. Improved Performance.
HOPCo's fully aligned physician practice partners are able to compare their performance to benchmark standards and, importantly, understand what critical components could be adjusted to improve results. Practice leaders no longer need to wait for time-consuming reports to be generated or be hindered by incomplete data, as the detailed data needed to optimize performance is always at your fingertips.
We provide the analytics power to clarify your practice's true performance – and what it could be.
Get In Touch
If you are ready to transform your market and grow market share, contact us below to set up an introductory call or in-person meeting.